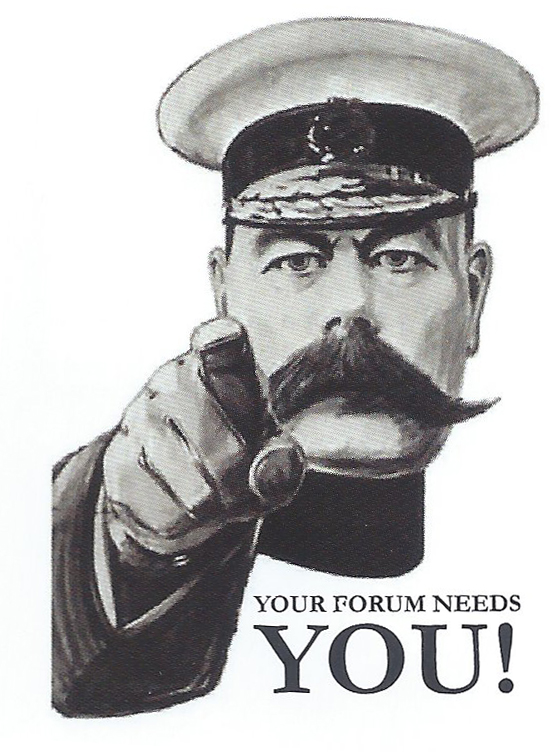 Our mission statement: "Bring our community together to have a strong say in deciding the future shape of our area. It will preserve and enhance its special semi rural character and history"
Welcome – from the Chair
Active Neighbourhood Study – talk by Phil Jones of PJA
Incorporating our Annual General Meeting
Tuesday 4th June, 2019
7pm for 7.30pm,
St Richard's Church Hall
Ham and Petersham Active Neighbourhood study
Find out more about the Neighbourhood Plan
What this means
If a majority vote in favour of the Neighbourhood Plan it will then be used alongside the Council's Local Plan and the Mayor's London Plan. It will give our neighbourhood community a greater say in planning decisions in our area and give greater weight to the 'Community Proposals' in the Plan such as improvements at Ham Parade and the Active Neighbourhood proposals to improve walking and cycling routes.
We will receive more money to spend on local projects. Richmond Council receives money from developers and a proportion of this is allocated for spending on local projects.  The proportion our area receives will increase from 15% to 25% if the Plan is approved.
Ham and Petersham will be the only area in Richmond borough that has its own community-led Neighbourhood Plan prepared by a Neighbourhood Forum.  The Neighbourhood Forum is run by a committee composed of your neighbours and we have consulted widely
The key points of the Plan are:
1.Conserve and enhance the distinctive character and heritage of our area including our beautiful green spaces;
2.Keep Ham and Petersham as a mixed community;
3.Foster the future success of all of our local shopping areas;
4.Ensure future developments fit in with the existing infrastructure and their immediate surroundings, and are built to high environmental standards;
5.Encourage walking and cycling, reduce congestion
Please follow the link to the Neighbourhood Plan's Independent Assessor's Questions.
Policy G1 – Open Spaces Response
HPNF response to Examiners Comments
The Neighbourhood Forum was established on 16th January 2014. All local residents and businesses are automatically members of the Forum. A committee has led the Forum with its main job being to collect the views of local residents and organisations so as to produce a Plan for Ham and Petersham. This is a long-term vision for the area and, if agreed by referendum, it will become part of the local planning framework.  This gives us influence on development in our local area by giving us a say on where building should take place, what buildings should look like and what infrastructure should be provided.  This has to be within strategic needs and priorities of Richmond, London and nationally.
The committee is made up of volunteers – all local residents or people from particular sectors including community groups, businesses, faith groups and schools.  A list of current members is on the website as are minutes of all our meetings. There is also a drafting team of about ten volunteers who, under the supervision of the Committee, are responsible for drafting the Plan. Most have a background in planning or architecture.
The Committee has consulted widely including holding at least five public meetings (two of which were attended by over 250 residents) and having stalls in shopping centres and at the annual Ham Fair. In early 2016, we held six consultation workshops on particular subjects and we invited locals to comment through email and our website.  We asked for input from students at two local primary schools and one local secondary school.
From 30 January to 10 March last year, we carried out the formal consultation on the draft Neighbourhood Plan. Over 50 organisations that had registered an interest in the Plan were contacted and we held a well attended public meeting at Grey Court School which was also our AGM. Draft minutes are on this website. Ham Library held a copy of the draft Plan with consultation response forms.  We received a lot of responses.
In September last year, following major changes to the Plan in response to comments, the Plan was formally submitted to Richmond Council who are now making use of an independent assessor.  We are waiting for the outcome of this but still very hopeful that the local referendum to formally approve it will be held close to the date of the local elections to be held on Thursday 3rd May 2018.
Active Neighbourhood
The Ham and Petersham Neighbourhood Forum has won Village Planning Funding for a community led active travel study. The study will employ your knowledge to propose ways to enable people with a range of ages and abilities to be able to walk and cycle safely and comfortably to the neighbouring town centres of Kingston and Richmond, schools and local facilities.  Residents are invited to identify current barriers and hazards to walking and cycling; make proposals and identify routes which will be accessible all year round and unaffected by flooding, enabling active travel as a regular, safe and reliable form of transport.
Village Planning Fund
We have made bids to support local projects taken from the draft Plan.  Money is available from the council's Village Planning Fund: Ham and Petersham receives 15% of the funds from developments in our area and if our Plan is approved this will increase to 25%. As a result of the development of what used to be HMP Latchmere House over £180 000 was made available to Ham and Petersham earlier this year. Following consultation, the Forum submitted two bids:
 a feasibility study for the development of St Richard's Square
 a feasibility study for the development of a cycle and walking route through Ham and Petersham as part of the Kingston to Richmond cycle route.
Both these studies would have been the start of a consultation process involving local residents.  Unfortunately, the council only allowed the cycle route bid to go through the first stage of its process but we will be resubmitting the St Richard's Square bid again probably next year.
Local individuals and groups also made bids and as of October 2017 two others made it through to the next stage:
St Andrew's Church is bidding for funds to refurbish their hall which is widely used by the local community
the very successful Petersham and Ham Sea Scouts are asking for funds to rebuild their hut.
The Forum is supporting all three of these projects.  If you agree with us, it is important that you go online and show your support or these projects will not be funded here.
More than one person can vote from the same household.  Please get your community groups, friends, and neighbours etc to do the same.  Anyone who lives, works or is educated in Richmond can vote.  The consultation ended on 27th October.
 Best village in London
Ham and Petersham has been named the best village in London in the RHS London in Bloom awards. They described our community as unique and this was not just for our horticultural achievements, though the allotments were mentioned, but also for our environmental responsibility and community participation.  The Neighbourhood Forum was praised for consulting widely in order to produce the Neighbourhood Plan. Their final words were: "This has been a most enjoyable entry to visit and I look forward to hearing about its exciting future".  Congratulations to everyone involved in this.
 The future
According to the legislation that established Neighbourhood Forums, we have a five-year life span and this means that we will officially come to the end on 15 January 2019.  By then, we hope we will have produced a Neighbourhood Plan approved by the council and by local referendum. 
We can apply to be reconstituted at this point and the Forum Committee has decided that there is a longer term role for the Forum in monitoring implementation of the Plan and in running and supporting projects which are in the Plan. 
If you have comments, please contact us by email.
Brian Willman
Chair of Ham and Petersham Neighbourhood Forum